Collision Center In San Antonio, TX
No matter how careful you are, sometimes accidents happen, and at our collision center in San Antonio, we're here to take the stress out of auto repairs. Our experts have seen everything from little mishaps in the parking lot to extensive collision damage, and we have the tools and training necessary to restore your vehicle to proper condition. If your vehicle is in need of repairs, you're welcome to bring it to Red McCombs Superior Body Shop for auto care you can count on.
Top-Quality Care for Any Vehicle
Whether you've noticed some minor dents and scratches on your car, or it's in need of extensive body work, our trained professionals can deliver skilled repair service with experience and efficiency. You can count on our I-CAR Gold Class and PPG certified technicians to handle your vehicle with honed expertise, and we can repair any make and model that you bring in, from cars and SUVs by Hyundai or Honda to work trucks by Ford or Chevy. We'll also handle these timely repairs for a reasonable price. While you're here, remember to ask our team about the limited life warranty for paint and body repairs.
Reliable Service at Red McCombs Superior Body Shop
Whenever you need repairs for your vehicle, you can rely on our experts at Red McCombs Superior Body Shop. We are open Monday through Friday from 7:30 a.m. to 6 p.m., and you're welcome to contact us if you have any questions about our services. You can also schedule a free estimate to see how affordable our high-quality services can be.
We Repair All Makes & Models!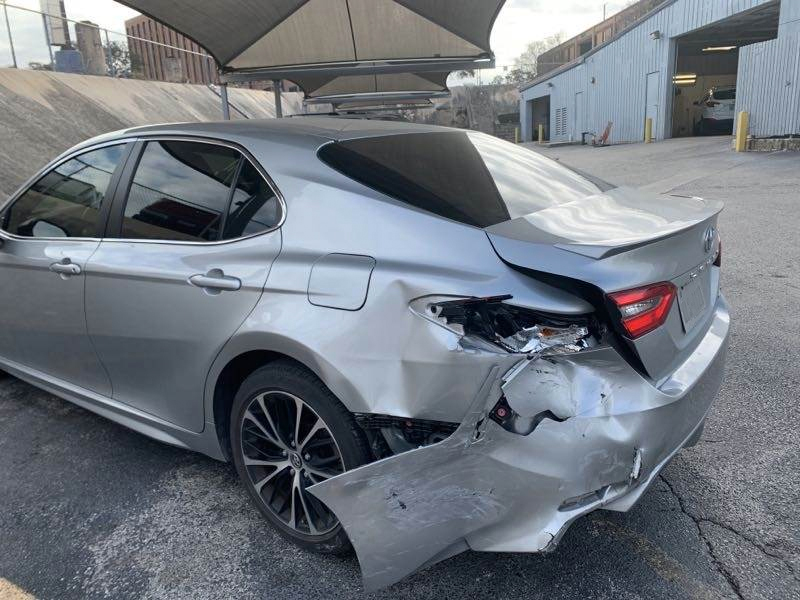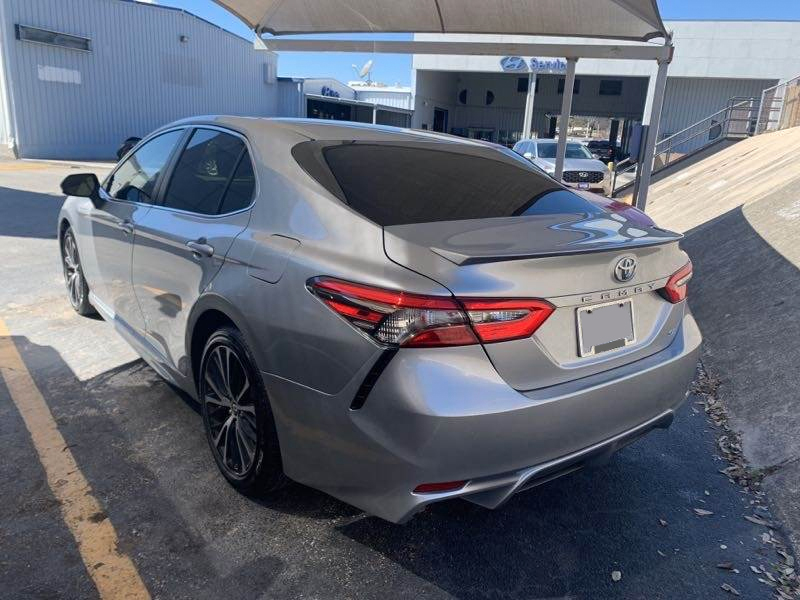 Quality Body Work at Great Prices
There's never a good time to have an accident – but it is good to know there's a collision center you can turn to that will restore your vehicle to how it was before the damage occurred. Red McCombs Superior Hyundai is proud to be that place for you!
We understand that body work can be expensive and time consuming, so we strive to make things as easy on your budget and your busy life as possible. We work on all types of cars, new and used, and will work with your insurance company to get everything settled before we begin work.
Then, with the details squared away, our team will get down to business, doing what we do best and returning your vehicle back to its beautifully head-turning status. We know you want to be back on the road as soon as possible, so your car will get our team's full attention and benefit from our remarkable efficiency – without cutting corners on quality.
Collision Repair Near San Antonio, TX
With our unflagging commitment to doing things the right way every time, you can expect fantastic results when the work is complete. We invite you to contact us for a free estimate. Our technicians will walk you through what needs to be done to get your vehicle back in shape, and they'll tell you exactly what you can expect to pay out of pocket – which will be less than you're probably thinking! We're committed to making collision repair efficient, stress-free, and affordable – which, in turn, makes your life easier.