Affordable Tire Service in San Antonio, TX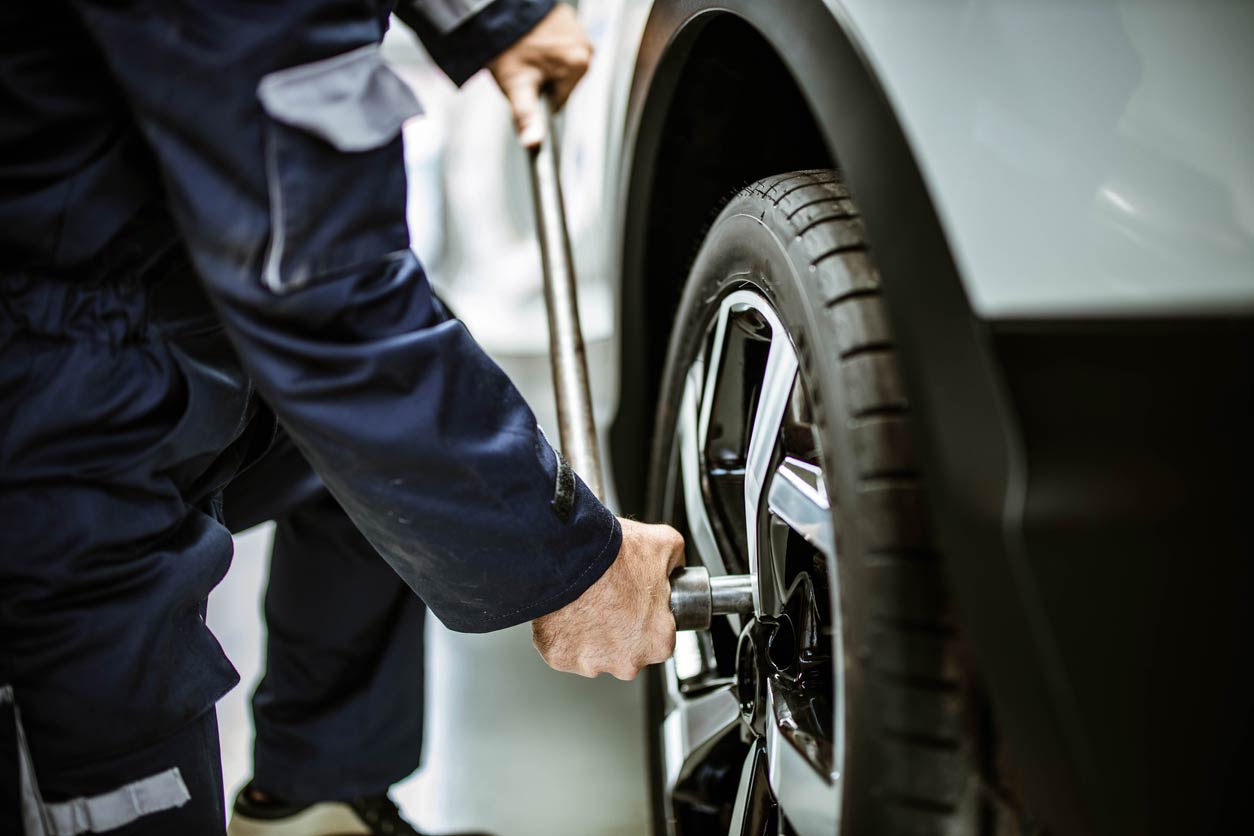 Tire Service Savings in San Antonio, TX
Keeping your tires in proper check is an easy way to keep your car driving as long as possible. Properly inflated tires also make the most use of gas, as does proper wheel alignment. By not providing the best care to your tires, you will also end up with undue wear on other parts of your vehicle. It is generally best practice to regularly check your tires. You are unlikely to know if your alignment is out-of-whack or your inflation is low unless you do.
At Red McCombs Superior Body Shop, we provide an array of tire services to put your mind at ease. Our body shop has a reputation for quality and affordability in San Antonio, TX. Here you will find fantastic deals on inflation, tire balancing, tire rotation, and pressure monitoring system services. If you think your tires could use a look-over, or you have not had one in a while, schedule an appointment now.
When Do You Need Tire Service?
It is easy to know when you need certain kinds of tire service. Others require a look by a professional. There is no reason to wait on bringing your car in. At worst, we will tell you it is looking great and put your mind at ease. At best, we will catch anything wrong with it before it is too late.
Still, there are signs that will tell you when you definitely need to bring your car in for tire service. Here are a few reasons to get your tires serviced:
They look under inflated, or your tire pressure light comes on: If your tires look underinflated, we can top them off with some air. Chances are your car will also warn you if your tires start to lose air. Inflating tires is the easiest kind of tire maintenance and does wonders for fuel efficiency.
Your car pulls to one side, or your seat/steering wheel vibrates: If your tires are unbalanced, you will start to feel it in your drive quality. If your steering wheel requires extra firmness or you are constantly readjusting to one side, chances are your tires are unbalanced. This will cause uneven tire wear and reduce fuel economy.
You have not rotated your tires in the recommended amount of time: Each car's owner's manual will tell you how often to rotate your tires. Our expert technicians will also tell you if it is about that time.
If any of the above problems sound like you, or you want a peace-of-mind checkup, make your appointment with us at Red McCombs Superior Body Shop in San Antonio, TX.
Schedule Tire Service at Red McCombs Superior Body Shop
The tires are one of the essential parts of your car. Without proper maintenance, you are looking at a host of long-term issues. That is why we offer affordable tire service at Red McCombs Superior Body Shop in San Antonio, TX. Book a service appointment with us to get reliable, low-cost tire maintenance!