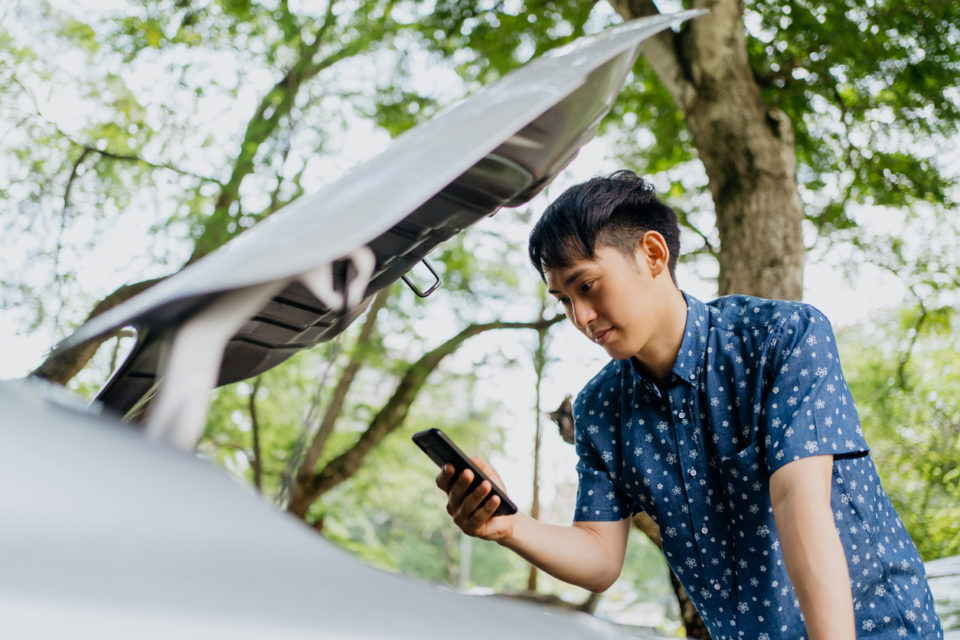 We've all been there. You try to start your car and – nothing. Soon, you come to that unfortunate realization that you're not going anywhere – not just yet anyway. Fortunately, you may not have to wait on a tow truck to get out of this jam. Here are a few troubleshooting tips that could get you going again if your engine doesn't start. Best of all, you don't need mechanic's tools to try to get your car started.
Cycling The Key
Would you believe that you can actually heat up your battery, terminals, and starter simply be turning your key to the start position repeatedly about 10 times? It's true. And sometimes it works. Just wait five minutes after you're done and crank it again. No luck? No problem. There are a few other tips here you can try.
Get Out Your Walking Shoes
No, you're not setting out on foot to call for help. Instead, you're actually going to smack your battery with the heel of your shoe. Why? If you have corrosion on your batteries, but no tools to clean them, this could actually knock enough of it off to get you going again. As long as you have your shoes in hand, you can also give your fuel tank a whack to jar your fuel pump motor.
Tapping The Starter
Your battery and fuel tank aren't the only things you might want to swing at on your car. Try tapping your starter with your tire iron. On occasion your electrical contacts can get stuck, and you can nudge them free again.
Un-Flood Your Engine
Smell gas? It could be that your engine's flooded. If that's the case, floor it while you crank your engine – with your car in park and the brake fully engaged of course. This could get you moving again.
You might also like: Strange Exhaust Smell? Here's What It Means
Trick The Computer
If your temperature sensor is on the fritz, it could be sending a message to your car that the air/fuel mixture is too lean to start a cold engine. Try pressing the gas pedal about halfway and then cranking it.