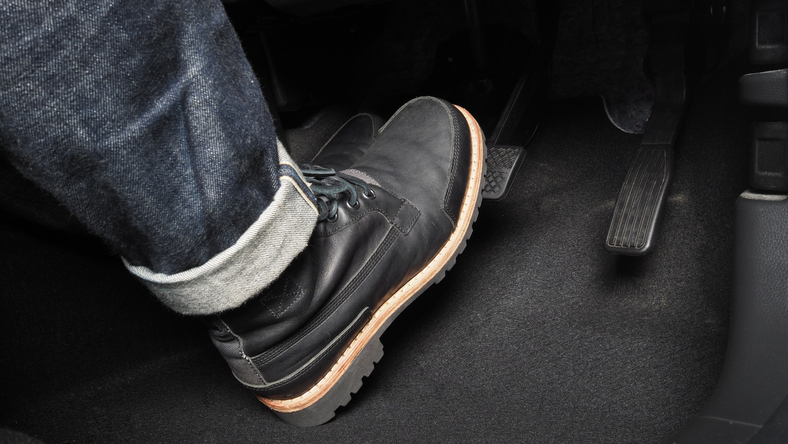 A shaky car can be a sign that something is wrong. When your car shakes when your break, there are some things you can look at to decide. If you need help figuring out what is needed, Family Handyman has you covered! Wear comes from frequent use, sudden stops, steep dips or inclines, or even just age. No matter if the problem comes from your tires or your brakes, the result of a shaky car is no joke. Read along to see what you need to evaluate to decide what the problem is.
A Tire Problem
You should check your tires first when you notice that the shaking is occurring. You could have a bad tire that is unbalanced or your wheels might need to be realigned. If your tires are fine, do not panic, there is a reason why this is the first place you check. There are other parts of your car that need to be checked too!
Check the Braking System
An obvious check is your braking system. Many modern front wheels have disc brakes that work with a rotor, some rear wheels do too. When you apply pressure to your brakes, the rotor will slow the disc down and cause it to stop. This friction from the brake pads can cause wear. Friction comes from typical use, but could also be from strain. Make sure that you are not applying unnecessary pressure on to your brakes.
Look at your Rotors
The wear on your rotors from the brake pads can cause either one or all of them to warp. If the problem is your rotors, a mechanic will be able to either shine or resurface the rotors. These will help level out any unevenness there might be present. They could even adjust them, but replacing the rotors might be better as new rotors last longer than refurbished ones.
You might also like: WHEN SHOULD YOU ROTATE YOUR TIRES?
Front-End Realignment
To fix your tire problems, take your car to a professional. They can evaluate what needs to be done. You might need a new tire. Or, you could need a front-end realignment–this is not a permanent fix. The most permanent solution is to replace the tires or have regular maintenance done on your vehicle.